And our marriage becane legal Nationwide!!
Of the 196 countries that exist in the world right now, only 23 of them fully recognise homosexuality and practices same-sex marriage and adoption rights, and around 20 have transgender or transsexual rights in their legislation.
If that number sounds satisfactory to you, here is another piece of information. In around 72 countries in the world, homosexuality is still illegal, a dozen where it can lead to imprisonment and about eight nations where it is punished with death penalty.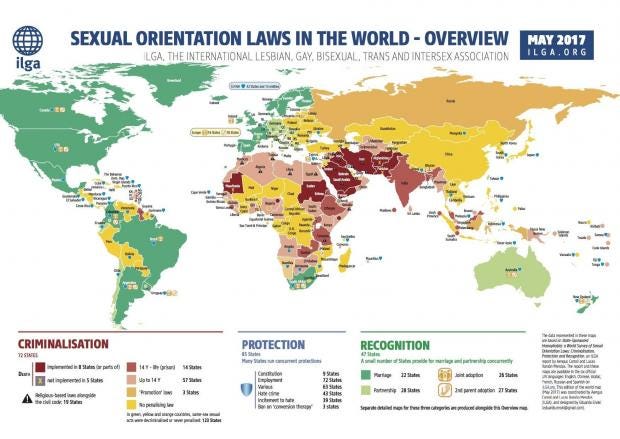 source: https://goo.gl/yiYTqg
All the other countries on that list are either trying their best to keep the LGBT community suppressed and discriminated, or are being silent and doing nothing to make the situation any better.
Like the great South African anti-apartheid social activist Desmond Tutu said:
"If you are neutral on situations of injustice, you have chosen the side of the oppressor."
But the silver lining is, the situation is better than…
View original post 809 more words